TERROR's own abusive sound murderer. Playing any Core he can lay his hands on, from industrial noise core to happy hardcore. Here's a selection of mixes from his back catalog.
Extremest 'Alienate the planet' - Mix for Dance Corps 2018
Extremest - Suck Puck Mix vol.5 2017
Extremest Attack - Mix for Hormonal Vibrationz 2017
Borealis beats - Mix from 2016 tour of Russia, Belarus & Poland
Extremest smash up mix - Live at Beltek / Belarus 2016
Extremest World tour promo mix 2016
Reggae Break - Reggae/Jungle/Rave 2015
Live from Freelands/The Venue/Squatland yard/Spanish Caves - Multi-Core vinyl 2015
Independance - Vinyl Techno mix 2014
PERISHED GUSSETS VOL XII!!!!!! >>>>EXTREMEST<<<<
Happy core live from the kitchen floor - Vinyl hardcore
Something touched me - Vinyl mixcore
Vinyl abuse - Vinyl mixcore
The mix formally know as - TheRejected
Abibirfday
Live @ Soundscapism Ambient
Extremest - TERROR meets Audacious Aug 2009
Noels house party mix - all styles but core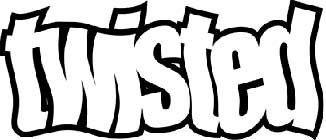 The man repsonsible for the long running Twisted, Darkside and Impact Hardcore/Gabber/Industrial parties and his labels Motormouth Recordz and Darkside Unleashed.
www.twisted.fm - Twisted Event
www.impactscotland.co.uk - Impact
www.motormouthrecordz.com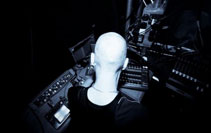 AUTONOME (Insurrekt Records - Black Moon Cycle - ERaw)
[Mentalcore Acid Tekno]
Edinburgh based producer and operator of Insurrekt Records.
His performances are a live improvisation using analogue hardware and digital sequencing techniques to create a live tekno "dub" that is constantly evolving. As part of 6tm Anon soundsystem collective he has toured extensively throughout Europe over the last few years playing at parties and teknivals in Germany, Czech, Poland, France and the Netherlands.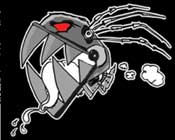 Sadistic aka Greig Smith was born in 1986 in Glasgow.
He discovered music when he discovered his ears.
He got his first set of decks at the age of 13 and began to play hardcore and hardstyle with friends at their houses before taking it to the clubs when he was 18.
From 2004 - 2006 he co-organised a small event, in glasgow called "Odyssey" with a wide variety of techno - hardcore music.
After a few years of dreaming about writing his own music. In 2005 he eventually got FLStudio and began to play with it, and produce some hardcore/Breakcore/Techno tracks. Over the years he learned to use other programs and hardware equipment, and started to play his music live out to the clubs.
He has played live at many partys up and down the country, from big to small events like, Twisted & Brainfire, Impact, Hardcore Heaven, Audacious and of course TERROR. In 2009 was invited to join the crew Yllogyk and play at their kore parties.
From 2008 Sadistic has been working on tracks for Vinyl labels such as Motormouth Recz, Cheeze Graterz, Yllogik and Ninja Columbo.
And Mp3 labels/compilations such as This is Terror, Darkside Underground, ZombFree, Illpabetik, Breakcore.nl and There very on techno project Post Cult Syndrome (Ran by Al Twisted, Riff Glitchard and Sadistic)
He continues look for more parties to play in the uk and europe, and to release more music on labels.
Visit his MySpace
Here's a link to download a free release
And a Free mix
And another


Conscious Riddim has been producing a regular reggae podcast for years, bringing sweet conscious vibes with a heavy funk of skunk. Jah bless!
www.myspace.com/reggaepodcast
consciousriddim.podomatic.com
www.facebook.com/consciousriddim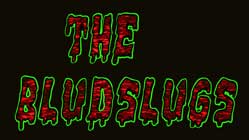 These slugs rock fucking hard, just look at their representation of a cock below.
~C========================================3


Brains the magnitude of dingleberries. We travel by bicycles altered in such a fashion that our feet fail to touch the pavement while straddling the saddle. This occasionally presents us with certain problems with respect to local laws (unjust laws, in our opinion. We are trained professionals, of course!) but more often provides the adequate solution to those troubles we face at post soviet borders, in traffic against irritated rush hour drivers, or at fruit bearing trees and farm walls. Through 43 countries, a handful of autonomous regions and supposed countries recognized by neither the UN nor the rest of the "civilized" western world, crossed over a period of 6 years, we have somehow emerged with relatively few scars but a veritable phone directory of interesting, bizarre, clever, talented, religious, atheist, insane, and/or humorous people around the world that have enlightened us with their stories. Blowing hot jazz has brought us to the tropical climates of Asia and south towards equatorial environs of Indonesia and Jakarta. Having returned to the cobblestones of Europe on our bikes has given us great satisfaction eating smelly cheese and drinking wine. We are now planning our next assault on eastern europe and planning our next bike ride to New Deli!
cyclown.org
www.myspace.com/cyclowns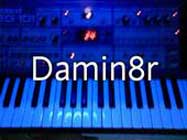 Edinburgh based elchtrotech producer with a taste for the hard orange stuff. THE ONE AND ONLY DAMIN8r


Breakcore as folk.
One of the most creative individuals inhabiting your globe.
Planet Mu, Benbecula, Mouthmoth, AFE, Bake
www.frogpocket.com
www.myspace.com/frogpocket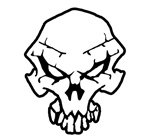 Lost Origin is a Producer/DJ
known for Industrial Hardcore & Gabber on labels such as Obsession Records & Motormouth Recordz.


Experimental electronic music.
Acid, braindance, idm from Italy
www.koolmorfwidesen.bandcamp.com
www.myspace.com/koolmorfwidesen
www.evesmusic.it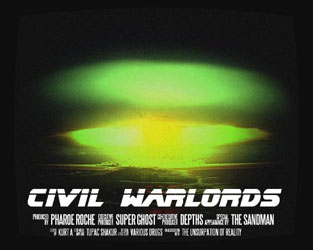 Masters of space.
DICK JONES aka Captain Howdy on MySpaz
CHARLIE CHONG aka Cancer Scabies aka Jeff Love on MySpaz
DePTHS on MySpaz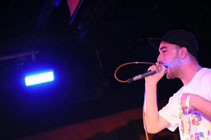 The north star of U.K. Hip Hop
The Being M.C's
Marrik Layden Deft with Scatabrainz Live on Radio 1 ( 16min in )
Marrik Layden Deft with Scatabrainz - I Show My Teeth
Marrik Layden Deft on MySpaz